hello ,
... I was very happy to finally finish a doll ment for a contest in Holland. The "theme "of the contest was "masquerade" and dont ask where it came from but I though of a very trash stampunk doll ...not really my style ahhaha....anyway this doll was a realy blast , soooo fun to make !!
OK , I started with the doll's head and upperbody , as usual. Completely made of fimo polymer clay :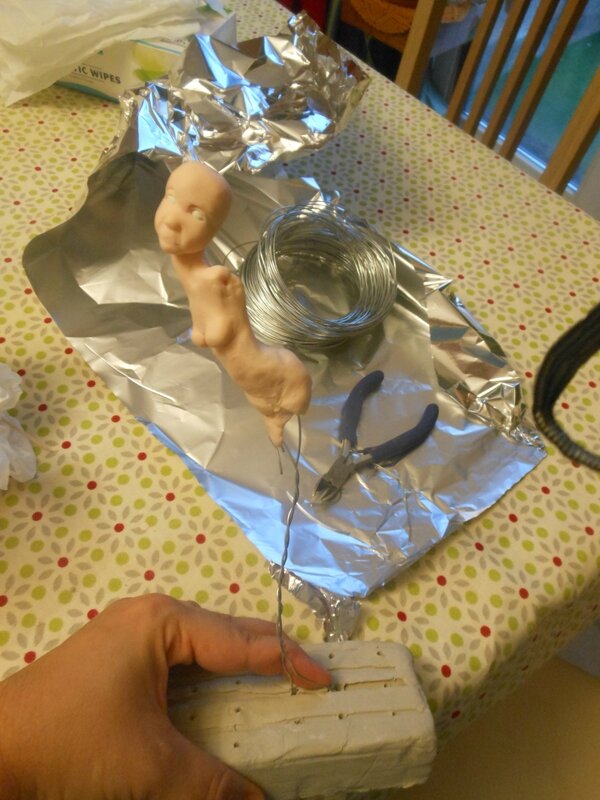 The lower body ( dress) was made of air dry clay . I smoothed the edges with a wet paintbrush and let it dry for a few days .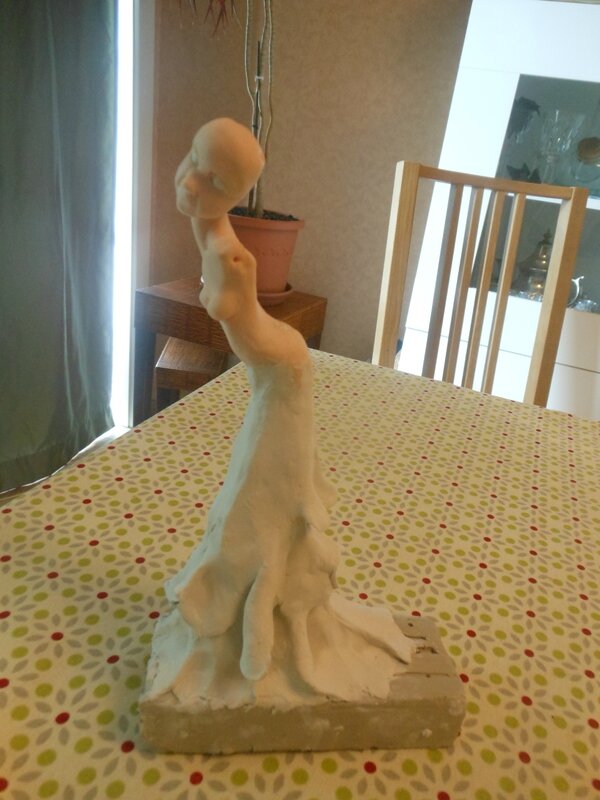 Then I made the "steampunk" elements with bits and pieces and unified the color with brown paint and gold metallic marker . The gas mask was made with clay and tiny bells, the breathing tube was made with the bendable part of a straw and the aerochamber was a tiny glass bottle put upside down .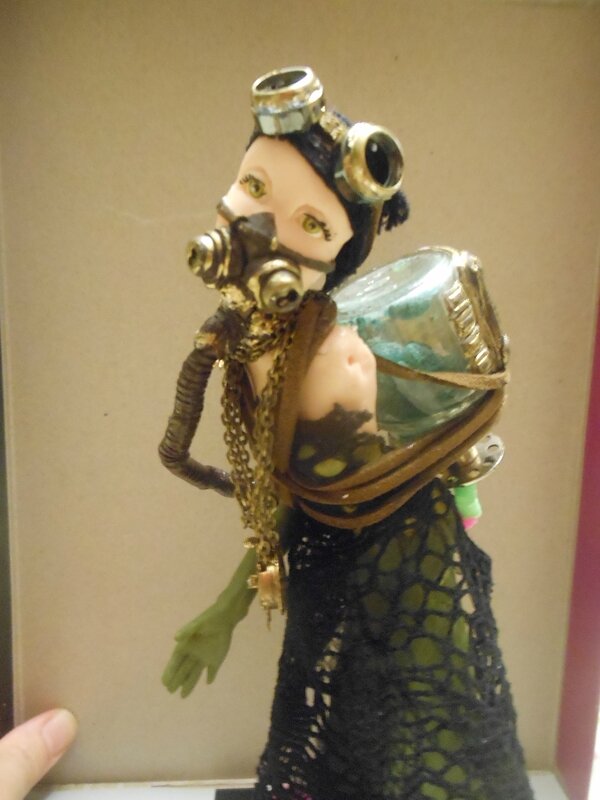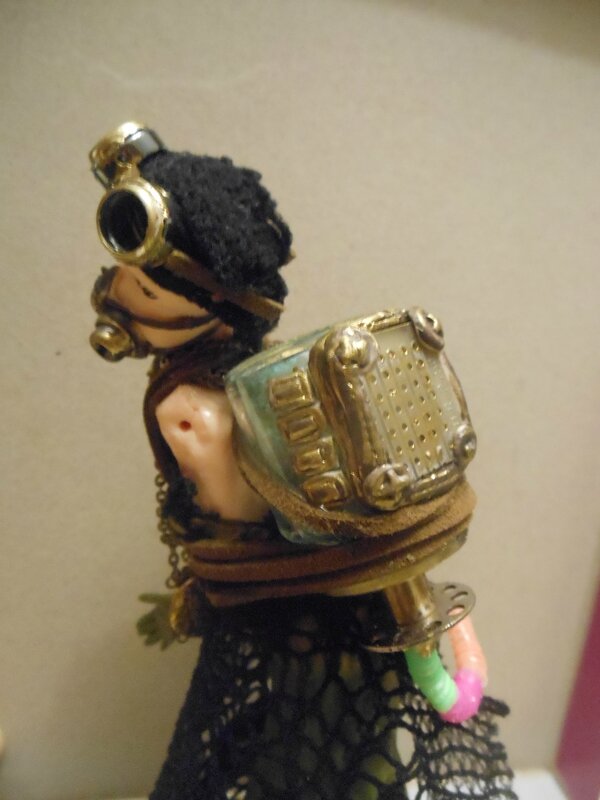 The arms and the flower are made of polymer clay but added much later .
The hair was made of pieces of fluffly-like knitting thead I bought at Zeeman .
Some pictures of the finished creation :