hey people !! Such a loong time ..well you know how it goes ...
But I was really happy to pickup my clay again and work on so many projects I left behind ...
Remeber this cutie ?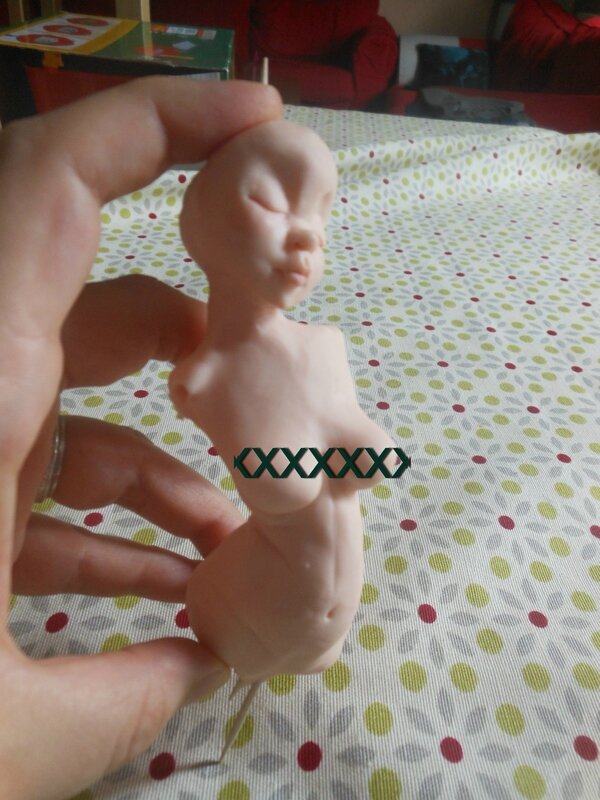 Now , check out what she's becoming ...
I combined the polymer clay upperbody with (very cheap) airdrying clay form the Action shop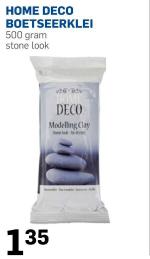 I was really impressed beacuse the clay ended up to be marvelous !! Soo nice to work with ..its easy to smooth , kinda elastic...its doesnt crumble thats for sure !!! The clay allowed me to create the impression of movement"
So this is what came out :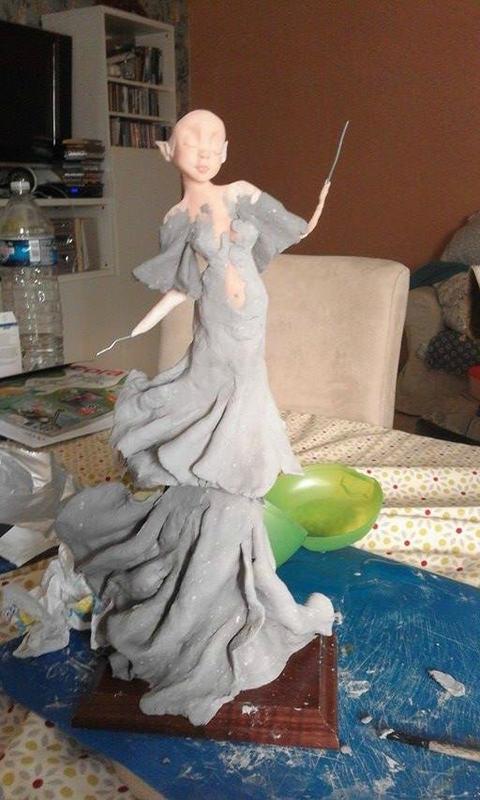 After letting dry completely , I added the arms and hands..the left one holds a glass marble ...not easy to keep in place, because the marble is just too heavy ...
Then came the hair ( made with the Action clay ) and the floral decoration ( made with the fIMO clay ) ...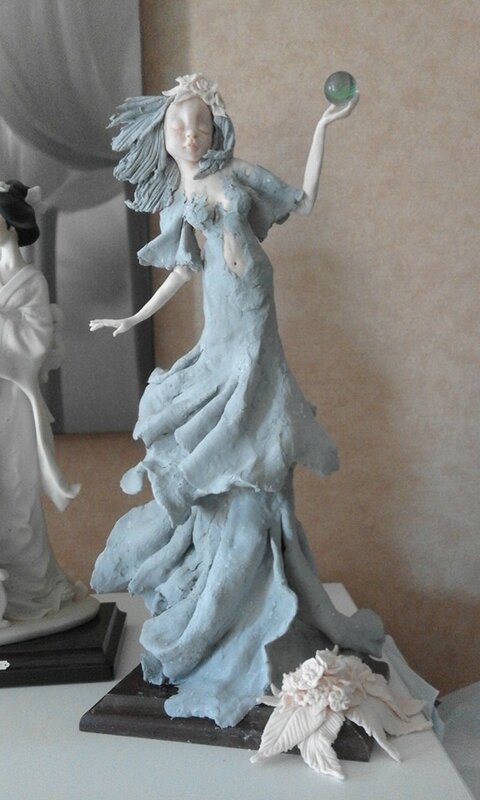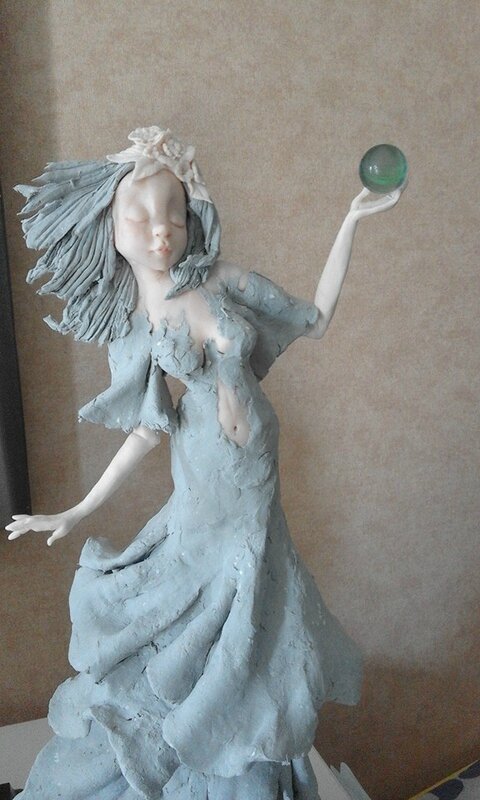 So this figure isnt finshed yet !!
still need to add some extra flowers ....and because I fixed all polymer clay parts with the heatgun , I still need to fire this whole creating one time in the oven to be sure the clay is cured as it should !!!
En then I ll have to paint ... tricky one again ahahahah
So I hope having some new WIP pictures for you after this weekend ...
take care
Annabel