heello ,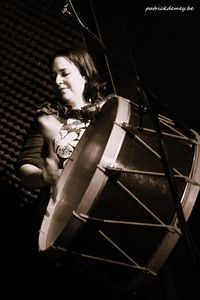 OOOOps did'nt I tell you that , next to sculpting , I also sing and play percussion ???
well, let me present you NEBOA (https://www.facebook.com/neboagroup?ref=tn_tnmn )!!
We are 4 friends who play traditional galician ( spanish ) music which we give our own twist . We combine polyphonic singing with traditional percussion and bloom it with a touch of accordeon , bendir, shells ,...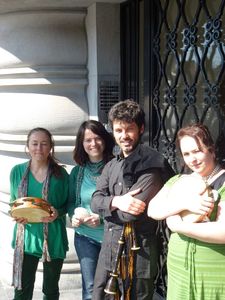 And yep, we are in concert this friday in Aarschot . The entrance is free !!!
Maybe see you there ...For more info :
Café 'T Verloren Stoveke
Herseltsesteenweg 262 3200 Aarschot
Téléphone: +32 016 56 87 31