hello , Im baaaaaack !!!!
I started back on sculpting but at the smae time I amsued myself with some faerie paper collage and I experienced with ecoline paint on a canvas which was ...hmmhhh... very messy ahahhahaha
here a picture of the collage .al the paper pieces come from womon's magasines like "Flair", "Libelle", ...
She got a special place in the living room of a friend ...merci , Noemie ;-)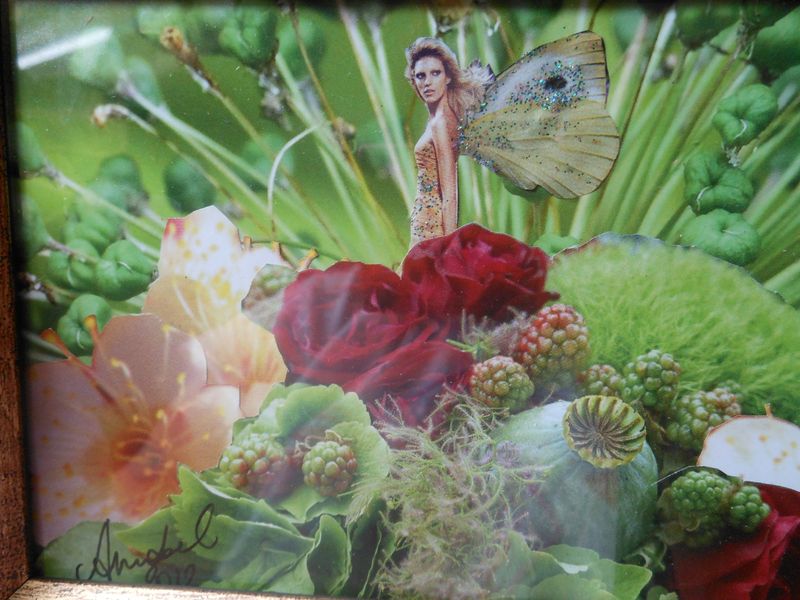 and here a picture of my painting ... even if I must say there was nothing much to paint hahahah