hello everybody ,
Im proud to introduce a new character in my faerie world : the tiny stone whisperers. For so many years Iv wanted to use stones but I didnt know how untill last week .
I started with the base : some rocks on a mettalic lid from used glass jars.
Once the base ready I sculpted some gnome figures on them and cure in the oven .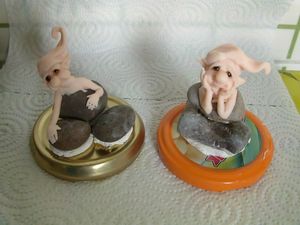 Now I had to give some finishing details The diffciulty was to make the clay figure "melting "with the rock like they were one . Amazing what you can do with some simple rocks , some paint and glue, some polymer clay and artifical grass .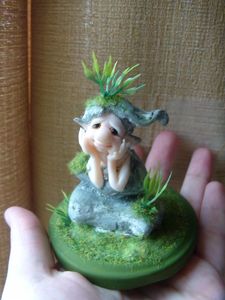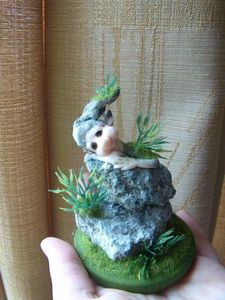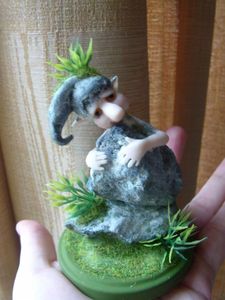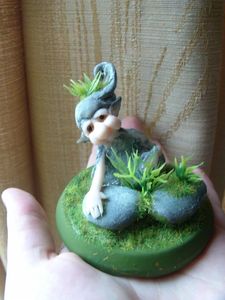 I ws thinking on creating a tutorial for this one , but Im thinking about it ...so no promises !!
Have a great creative day !