Thank God I was able to finish this next fairy for my Trolls é Legends expo this weekend !!!
her head and upperbody are made of fimo clay . Her eyes are closed .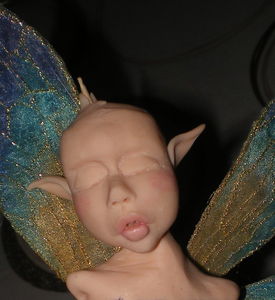 She has no legs , the lower body has been replaced by a white chandeler . The body has been draped with pieces of different kinds of fabric and I fixed them on the body with tacky glue . The wings Im trying on her are made by the talented Fairy doll maker "Astrid Mulder" .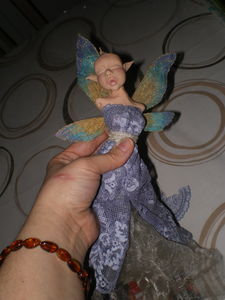 Then, ,the arms are made with fimo clay on mettalic wire and attached to the body ; then some coton is wrapped around the wire to give the arms the necessary volume . So as you can see the arms wil remain flexible so their position can always be changed .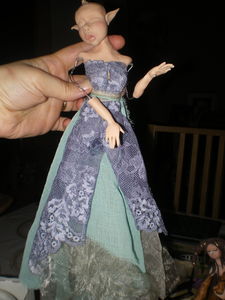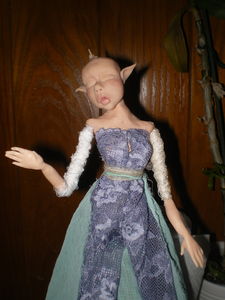 Then the eyes are painted , the hair and wings fixed on the body and after adding the final decoration items I will be shower her off next weeknd hihhi ...
tatsaaaa ..My I present you my fairy Sinnerella . She ended up being 42 cm tall !!!