My friend Martine, a talented gnome sculptress , is celebrating her birthday in May . She is a huge frog lover and I thought I could make her a entirely handmade pendant with a frog on it ,inspired by the polymer art work of C.Friesen but with a Annabel twist of course hihih
I started with a metallic , non flexible necklace ...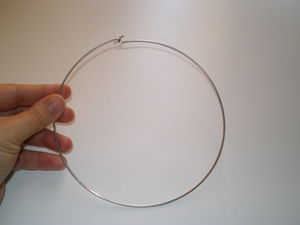 ...I sculped a leaf and I carved the nerves with a toothpick ...the top of the leave is then folder over the metallic necklace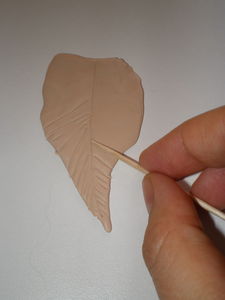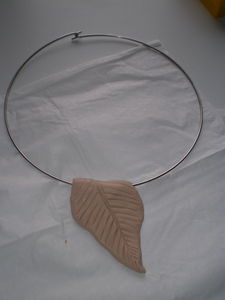 Then, I sculpted another leaf on it ...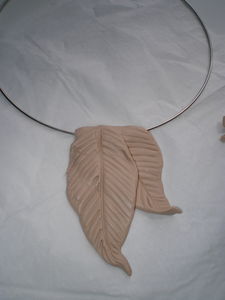 I continued on adding pieces of polymer clay ....first I had to apply a piece of polymer clay underneeth the necklace creating solid base to sculpt the rest of the pendant on ...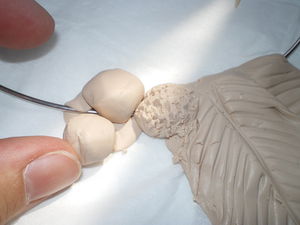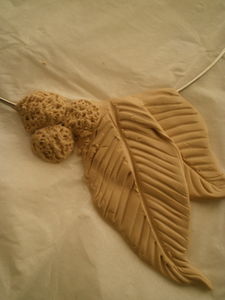 ..en then repeating this as you continue adding other items ...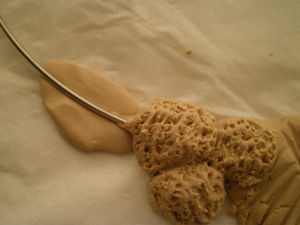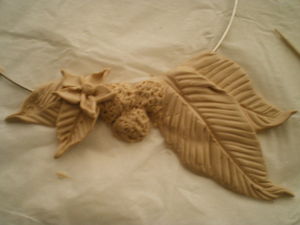 ready to be cured ...
After cooling down , I started painting it with acrylic paints. I used different shades of green and brown to get the most real looking "nature"color shade as possible ...
My painting technique consists in applying thick layers of different colors of acryl paint , all crossed over each other and then wiping them off , still leaving some color over . I keep on repeating this untill I get the desidered color shade ...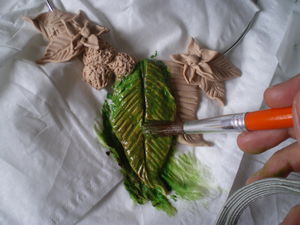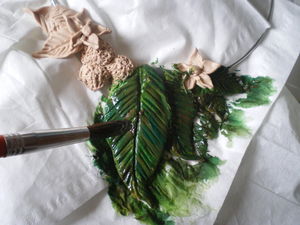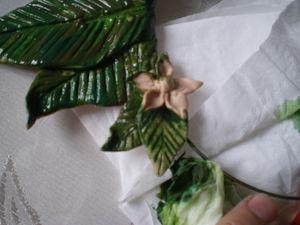 Afterwards, I painted the flowers and after the paint has dried I sculpted the tiny frog on the big leaf .Then, I cured this pendant once again .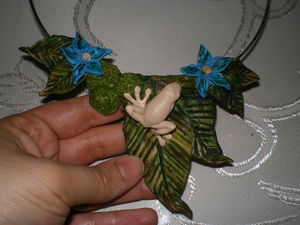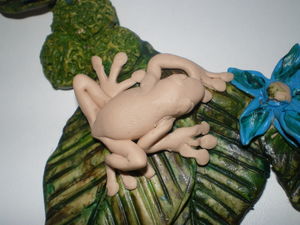 After cooling down it was time to paint the frog...I decided to make a red frog with blue and black spots ...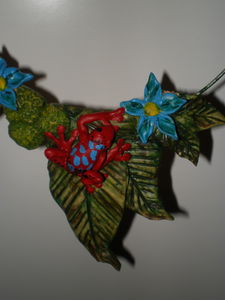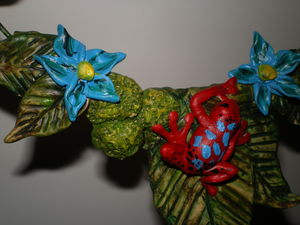 This is what it looks like while wearing it ....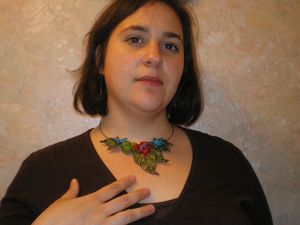 I really hope my friend Martine will like her gift ...and if she finds it a bit too "kitch" to wear , I had a great idea : she could cut off the metallic necklace and glue the fimo pendant in a picture frame creating some cool 3D wall art .